5 min read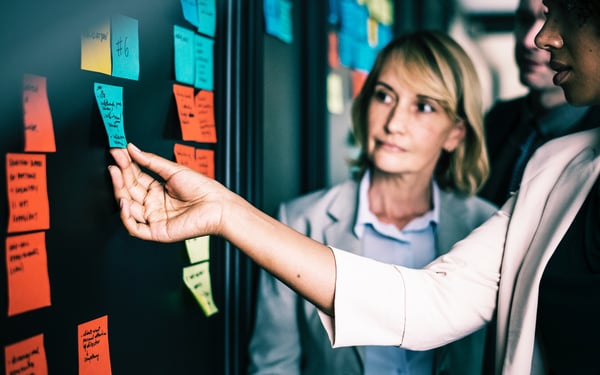 Image by Raw Pixel on Unsplash
Localization plays an integral role in a brand's introduction into a new market, and ensures that your company's product information and supporting content is accessible, localized, and well-received by customers across the globe.
Localization Project Managers (PMs) must communicate effectively with different stakeholders, and drive end-to-end progress in all localization initiatives.
But there's so much more that comes with the territory, and that's when things can start to get hectic. Sometimes, it's helpful to be reminded of a few guiding principles. We've listed a few tips that we've found valuable for managing localization projects.
First, create a project plan
Before starting a new project, align your team members with the project's objectives, goals, and expected timeline. Creating a detailed project plan that everyone can reference is a big step in the right direction. Set up time to meet with your stakeholders to scope out the following. You can think of them as "The Whats."
What are we localizing?
What resources and tools do we need for this project to be successful?
What language sets will we be implementing?
What are the goals, project deliverables and quality standards for this project?
If things ever seem like they're getting to be too much -- or even starting to go off the rails -- a project plan can be a great way to bring your team's focus back.
Remember, you are the voice of the user, so think locally
Great PMs make decisions with the customer's best interest in mind. For example, the product team's vision may be to only translate the content of their marketing page, but they might question whether or not it's the right move to translate the name of their product as well. It's the project manager's job to help guide that decision with an informed recommendation backed by data and detailed market research.
Quality and efficiency are your greatest assets
When balancing dozens of projects, each accompanied with their own set of deadlines, it can become increasingly difficult to maintain quality. Having access to best-in-class tools and collaborating with translators who have domain expertise helps a great deal. Just be sure to relay all relevant material, like style guides, glossaries, and translation memories.
Stay organized and communicate effectively
Don't leave your team with vague guidelines on how to complete a task. Instead, make sure everyone's on the same page by communicating daily updates, changes, and developments.
Plus, localization isn't just important when it comes to your customers. It helps to take into consideration the different cultures and backgrounds your team may be coming from if you're distributed around the world. Although project managers may not be the ones translating content, they're managing the people who are. Being considerate of cultural norms, standards, and linguistic differences is key to communicating effectively and creating a fantastic working environment for your translator teammates.
Use data to prove your impact
Relaying team successes to leadership is challenging. The truth is, most executives don't understand the difficulties and roadblocks associated with localizing content. But if you track your progress using defined metrics and key performance indicators, you have the opportunity to build a narrative that shows your team's contribution to company performance.
For example, you could use regular reports to show how time-to-delivery has drastically improved since integrating a new piece of technology, or how a specific market has seen a bump in traffic or revenue since a localization project began. Just be sure to define your department's metrics and stick by them so you can continuously improve.
To learn more about how to evaluate Machine Translation solutions, click the button below: