5 min read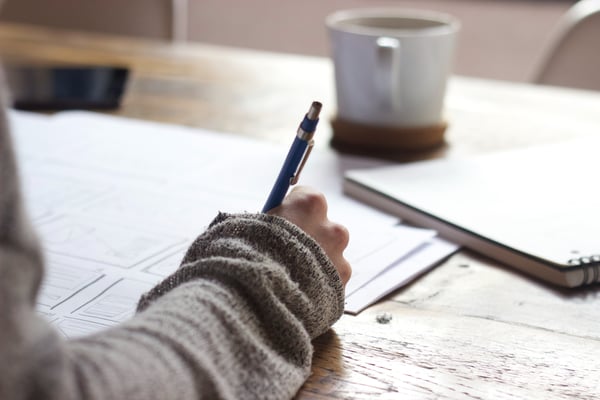 If you're preparing to bring your company into a new market somewhere across the globe, you need to make sure that all of your customer-facing materials are localized for your new audience. The first time you localize, you'll probably realize that there's a lot of material that needs translating! From marketing collateral, to web page design, legal contracts and even customer support teams you're bound to have your hands full. But fear not! We're letting you in on one of the greatest shortcuts to localization: work with translators who are experts in your domain.
Why?
Translation is both a science and an art form; what most people don't understand about translators is that it takes more than simply 'knowing a language' in order to become one. A good translator has things like an advanced degree in translation, is fluent in two or more languages and years of professional experience under their belt. Over time, many translation professionals develop 'domain expertise' in localizing specific types of content from legal contracts, to medical content and marketing collateral – the list goes on. For instance, a professional translator who specializes in legal translations probably has a degree in translation and legal studies or has practiced in the field prior to becoming a translation professional. Because of their background, they have the advantage of being able to apply their knowledge of current industry trends, terminologies and practices in crafting high-quality translations and fulfilling your project needs.
Just as you'd turn to an engineer to clean up some code or a marketing professional to write copy for a product release, the same concept is applied to your translators. I mean, you definitely wouldn't want a marketer like me in charge of writing the code for your product, right?
For example, if you're drafting a contract for a multi-million dollar deal with a buyer from China, you'll want to be extra sure that everything in that contract is accurate and correct. Otherwise, you could lose the deal, the confidence of your customers, and potentially even find yourself in a lawsuit down the road.
Looking at this example, the most capable translator for a project like this one will likely have the following qualifications:
A degree in Mandarin
A degree in Legal Studies, earned prior to becoming a professional translator
A background in the law, prior to becoming a professional translator
Extensive experience working on legal translation projects
A deep understanding of legal terminology, regulations and all that comes with the territory
Working with translators who have similar qualifications not only guarantees high quality translations for your brand's materials but also, ensures an efficient turnaround for all your loc projects.
Domain experts are qualified individuals who understand the requirements of the content you need them to translate because they've done it a hundred times before. With that, your margin for error will be tighter than ever, and in the long run, you'll have the ability to communicate your message more clearly to your global audience while saving time, money and of course, an extra headache.
Our CEO, Spence Green will be speaking at GALA 2019 about how we'll always need translators who are domain experts. Click here to get your tickets now
Translation never sleeps, click here to subscribe to our blog so you'll never miss a beat.